Hailed as "gently virtuosic" (All About Jazz), singer Maud Hixson is a devoted exponent of great songs, ranging from the classic Great American Songbook to the often unsung or forgotten compositions awaiting rediscovery.
Based in Saint Paul, Minnesota, Maud is the co-founder of the continental jazz sextet French 75 with clarinetist Tony Balluff. She made her Guthrie Theater debut in the Noel Coward revue Coward's Women, and has also appeared in Park Square Theater's The Soul of Gershwin. She teamed with Sir Richard Rodney Bennett in 2012 for the long-running Midtown Jazz at Midday concert series at Saint Peter's in Manhattan and debuted her show Skyscraper Wits in London and New York in 2015.
Maud is the recipient of four Artist Initiative grants from the Minnesota State Arts Board, one of which supported the research for her album "Don't Let A Good Thing Get Away", comprised of compositions by Broadway composer Michael (Mickey) Leonard. Featuring Tex Arnold, Steve LaSpina, Warren Vaché and Gene Bertoncini, it was recorded at Nola Studios in Steinway Hall, NYC. Her latest recording, "Listening For Your Song" features music from the pre-Songbook era, referred to in the Betsy-Tacy series of novels by Minnesota author Maud Hart Lovelace.
Maud received a Next Step Grant from the McKnight Foundation in 2015 and her most recent Artist Initiative Grants funded a big band project in 2017 and a concert video in 2021. In 2016 she made her second appearance at Rose Theater at Jazz at Lincoln Center in a tribute to singer Sylvia Syms, hosted by Rex Reed and presented by the Mabel Mercer Foundation. After her Chicago debut in 2017, the Chicago Tribune's Howard Reich proclaimed, "Hixson stood out as the biggest revelation at the Chicago Cabaret Convention". This year, she will release a new recording project devoted to the songs of Sir Richard Rodney Bennett.
Maud Hixson's
anticipated and thoroughly polished performances are just what we all need to hear. She really is in a class by herself.
Her vocal style is so warm, intimate and compelling–it's clear that she cares about the words and telling the story, with clarity and without artifice–practically a lost art these days.
The biggest revelation…Hixson's slightly gauzy tone and breezy phrasing evoked cool-school singers of the 1950s…there was nothing historic nor nostalgic about Hixson's manner, her inherent swing sensibility driving the music unstoppably forward…it was the sound of Hixson's voice and the alacrity of her approach to rhythm that left the deepest impression.
Maud knows how to sing to you. Her style is so efficient, moving and always true to the meaning of the lyric and the integrity of a great melody. It makes her liberties all the more expressive. It's refreshing to hear a great singer who knows it's really all about the song.
Maud is a very special young lady with a great gift to communicate to her audience. Her voice is so beautiful. She has the magic.
I think she's the new Peggy Lee; a young singer out of the Midwest. If you like cool, artful storytelling in jazz, check her out!
Maud sounds wonderful. Strong and sure and musical. She's got an honesty that is real and comes across easily. She is a talented lady; working with her is a pleasure.
The simplicity and grace of her singing is stunning.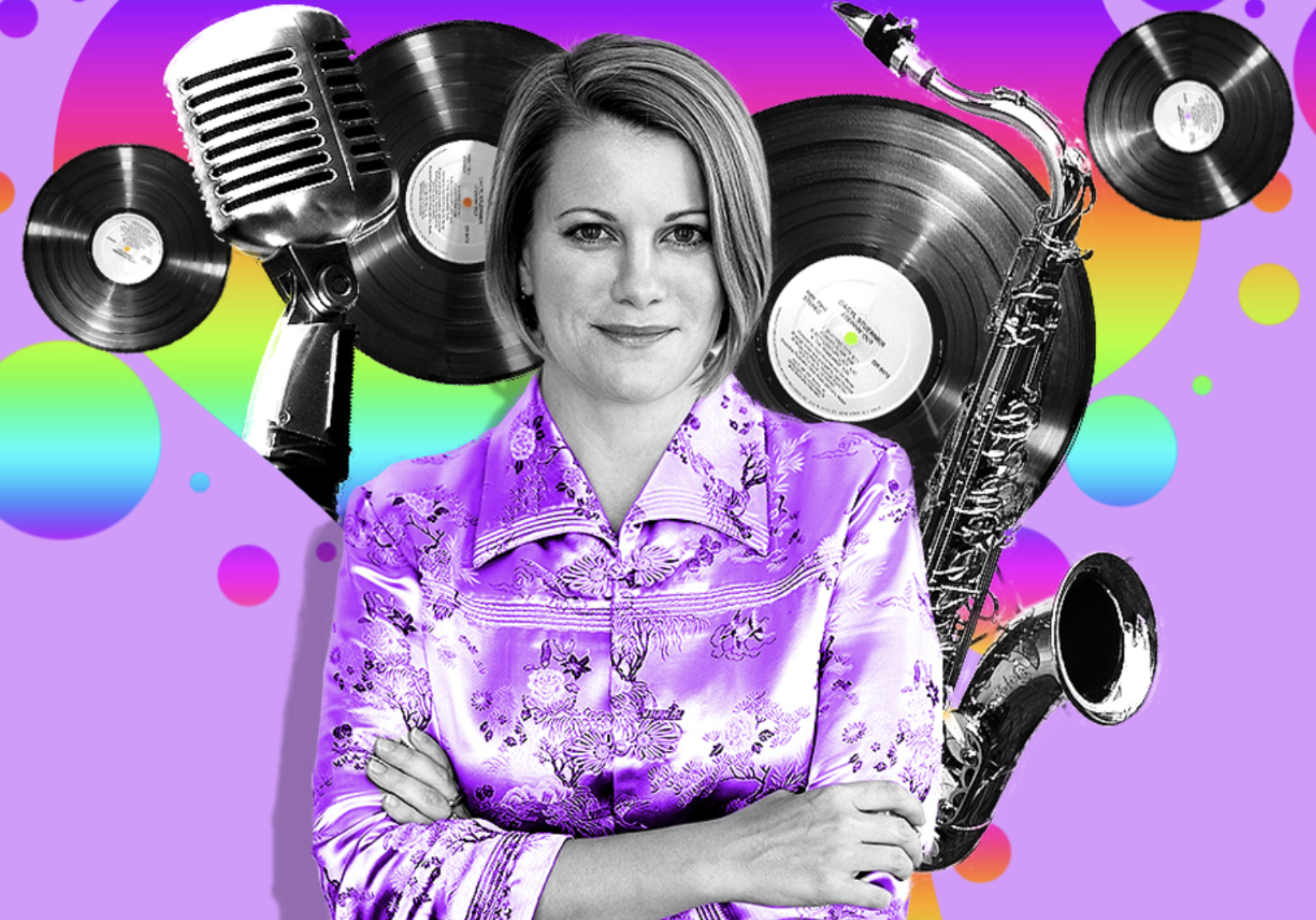 "A singular cabaret artist…"
"Maud Hixson stood out as the biggest revelation at the Chicago Cabaret Convention…"
"Hixson brings a rich voice to 'The Man I Love' and 'S'Wonderful'."
"Hixson also proved herself a worthy, younger Syms-like ballad singer with 'After You, Who?'."
"Maud Hixson tenderly set the mood inherent in the title of the Rodgers and Hart classic…"
"A wrenching performance of 'After You, Who?'…"
"Presenting these songs as fresh performance rather than nostalgic amusement…"
"A song cycle that addresses growing up in the early 20th century."
"What Maud does is a special art, rooted in the deep desire to make singer and song interwoven and inseparable. She IS the song, and the song glows as a result."
"Maud pairs her sterling voice with informative commentary reflecting an off-stage scholar's commitment to backstory and music history."
"Maud Hixson has built an accomplished career as a performer and recording artist out of unlikely circumstances…"
"Don't Let A Good Thing Get Away" ranks in the top ten.
"Hixson's purity and acting talent made this familiar cabaret song stunningly emotionally effective. The result was breath-taking and the audience applauded wildly for a long time…"
"An acknowledged interpreter of lyrics, Hixson shines on every cut. In a breezy, confident delivery, the purity of Hixson's alto is understated and crystalline. This further enhances her polished phrasing, especially on the most intimate lyric…"
"She has a kind of hipness and comfort level with the material that inspires confidence and a desire to follow her in her style and stylings…"
"She is sincere without ostentatiously Being Sincere; her cool voice and precise diction were only the outer coverings for a great warmth, deep feelings contained below…"
"No actor could work these lyrics better, and that is the real art that's going on here. Master craftsmanship…"
"Savvy in her phrasing and gently virtuosic, Hixson is the perfect voice for these songs…"
"Hixson is one of the outstanding young singers to come along in recent years…"
"'Don't Let A Good Thing Get Away', which is comprised of fresh and rewarding material, is easily recommended to fans of first-class singing…"
"Maud Hixson takes a big, bold step on her album 'Don't Let a Good Thing Get Away,' in the company of New York City heavyweights Tex Arnold, Warren Vaché, Gene Bertoncini, Steve LaSpina…"
"Hixson does her homework and delivers something special and rare…"
"Maud's art lies in the nuances that create a relationship between singer and story, between singer and listener…"
"Remembering Richard Rodney Bennett":
Guest Blog by Maud Hixson
"Caught In The Act: Mickey Leonard Tributes"
"Variations In Search Of A Theme"
"Maud Hixson With Warren Vaché"
"'Coward's Women' Is A Witty, Intelligent Pleasure"
"Musical Revue 'Coward's Women' To Have Week's Run At The Guthrie"