On The Funny Side:
The Songbook Laughs
Featuring all the comic flavors to be found in classic pop and jazz, this show covers the gamut from Mel Brooks to Tom Lehrer, the wit of Rodgers and Hart, Cole Porter and Frank Loesser and Noel Coward. Maud Hixson and Rick Carlson find the funny bones in the Great American Songbook.
Café Society:
From Piaf To Coward
Featuring the soundtrack of the expatriate American artists in Europe between the World Wars and beyond. Celebrating jazz artists such as Sidney Bechet and Blossom Dearie, beloved French stars Edith Piaf and Charles Trenet, and the English contributions to the standard repertoire, exemplified by the works of Noel Coward.
French 75, named for the cocktail, features new arrangements of standards from Europe that found popularity here, and some that we sent "over there", led by clarinetist and arranger Tony Balluff and vocalist Maud Hixson. The group also features saxophonist Gus Sandberg (Jack Brass Band), Rick Carlson (The Wolverines), Steve Pikal (Barbary Coast Band) and Nathan Norman (Illicit Sextet).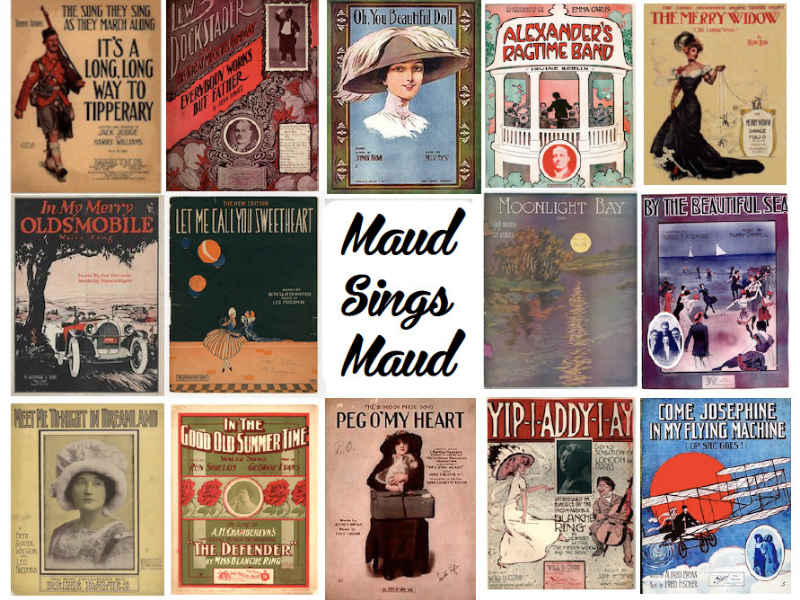 Maud Sings Maud
Maud Hixson and Rick Carlson present 
songs from the 1890s through WWI. Hear familiar favorites like "Alexander's Ragtime Band" and "In The Good Old Summertime" as well as some lesser-known gems from the era of parlor music.
She Said/She Said:
Classic Female Songwriters of the Flapper, Swing, and Bebop Eras
Ranging from early Tin Pan Alley compositions to jazz standards to Broadway songs, this presentation offers an intimate look at some of the pioneers in popular songwriting such as Kay Swift, the first woman to compose an entire Broadway musical score, and Dorothy Fields, a trailblazing lyricist and librettist whose career lasted nearly fifty years. Singer/songwriters are spotlighted as well, such as Peggy Lee, Blossom Dearie, and Lorraine Feather.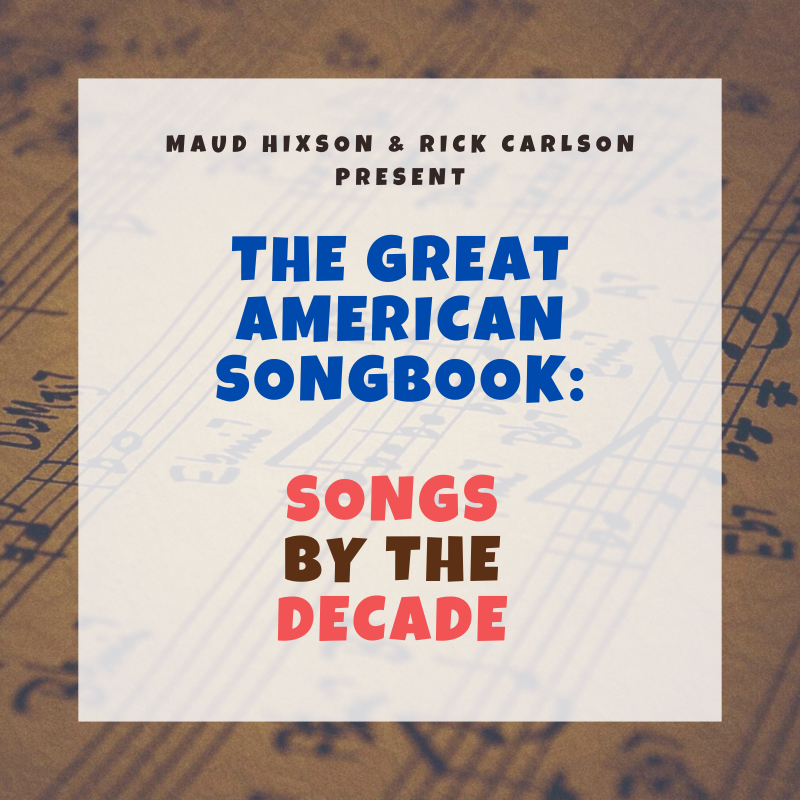 Program Series: 
Songs by the Decade
Offering a series (or choose your favorite) of programs emphasizing the context of the songs now considered part of The Great American Songbook.
The series includes seven different shows:
The Great American Songbook: The Prequel
The 1920s Songbook
The 1930s Songbook
The 1940s Songbook
The 1950s Songbook
The 1960s Songbook
The Great American Songbook: The Last 50 Years.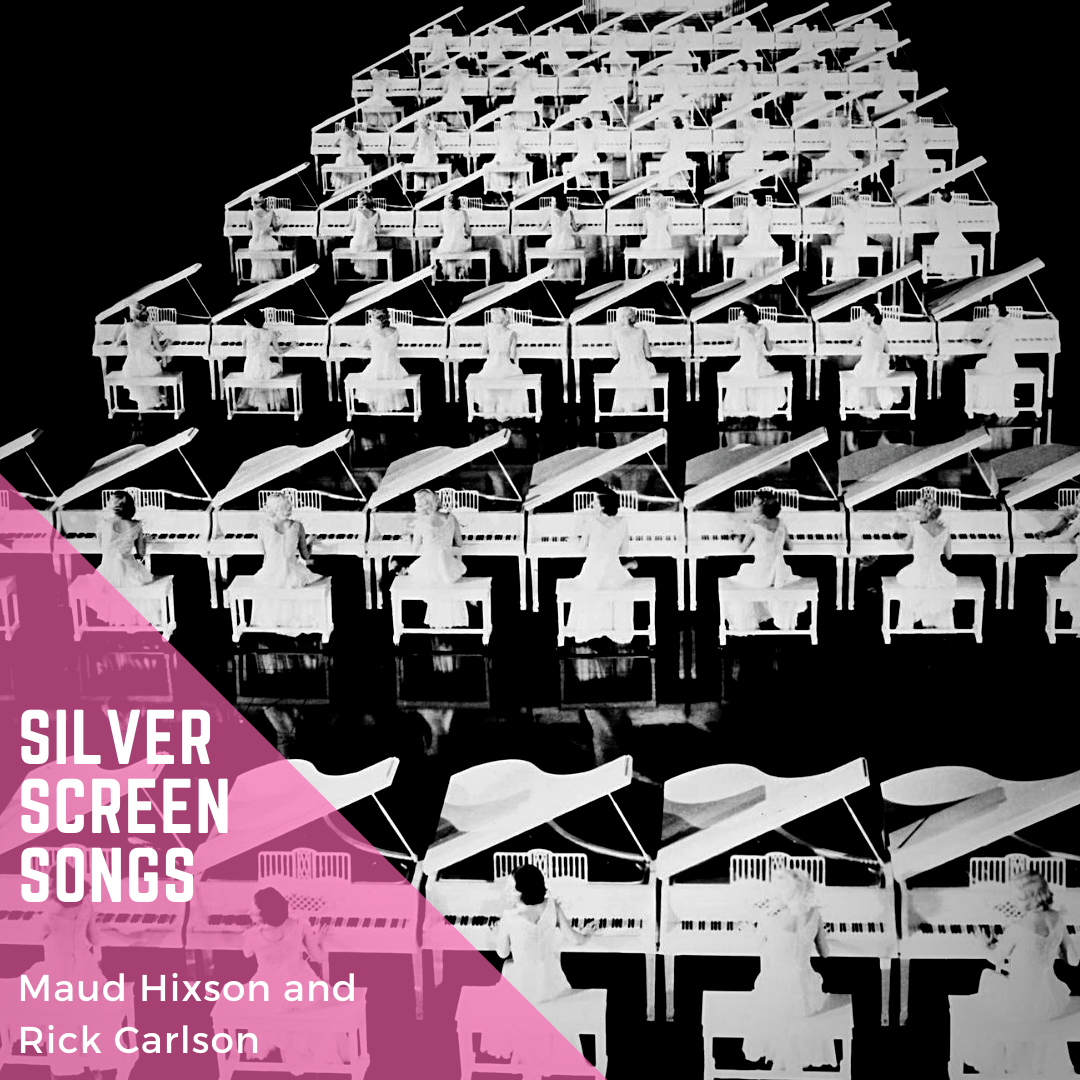 Silver Screen Songs
Maud Hixson and pianist Rick Carlson put the spotlight on
those beloved melodies sung and danced to by Fred and Judy and Doris and Julie and Gene and so many others.
They explore studios such as MGM, Paramount and Warner Brothers, songwriters including the Gershwins, Irving Berlin and Cole Porter and the stars (one movie studio boasted "more than there are in the heavens!)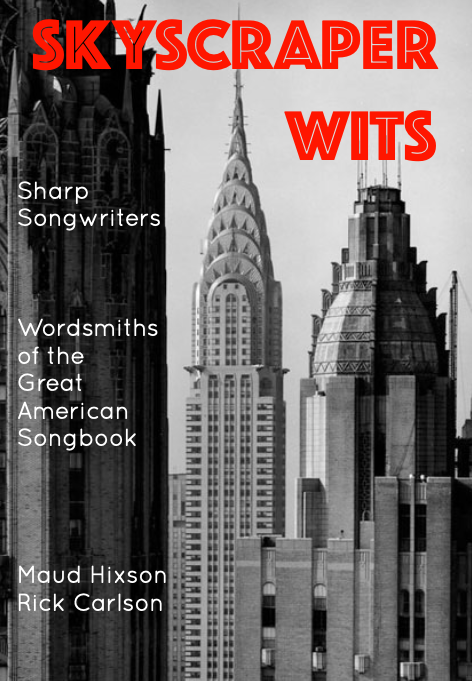 Skyscraper Wits
Sharp songwriters are featured in this show championing the wordsmiths of the Great American Songbook. Lyrics penned by Lorenz Hart, Ira Gershwin, Noel Coward and others are presented in an evening of story and song.
Dear Doris:
Remembering Doris Day
This show looks beyond the sunny character presented in film and on records and reveals Doris Day's darker personal struggles and remarkable courage in facing them. Doris Mary Ann von Kappelhoff was born in Ohio 101 years ago and planned to be a dancer. When she was 13, the car she was riding in was hit by a train, leaving her unable to walk for three years. Still in her teens, she joined Les Brown and his Band of Renown, found a second career in movies and was a top-ten box office attraction for a decade. Much of her personal energy was devoted to animal activism, and her foundation is still going strong.
Judy Garland:
A Star Is Born
In Minnesota
Exploring the great jazz standards, many written for Judy, and the relationships she had with the composers and musicians involved in her career.
Her story begins with her debut at the age of two and a half on the stage of her father's movie theater in Grand Rapids, Minnesota, progresses through movie stardom (and immortality as Dorothy in The Wizard Of Oz) and culminates in her triumph as a concert artist.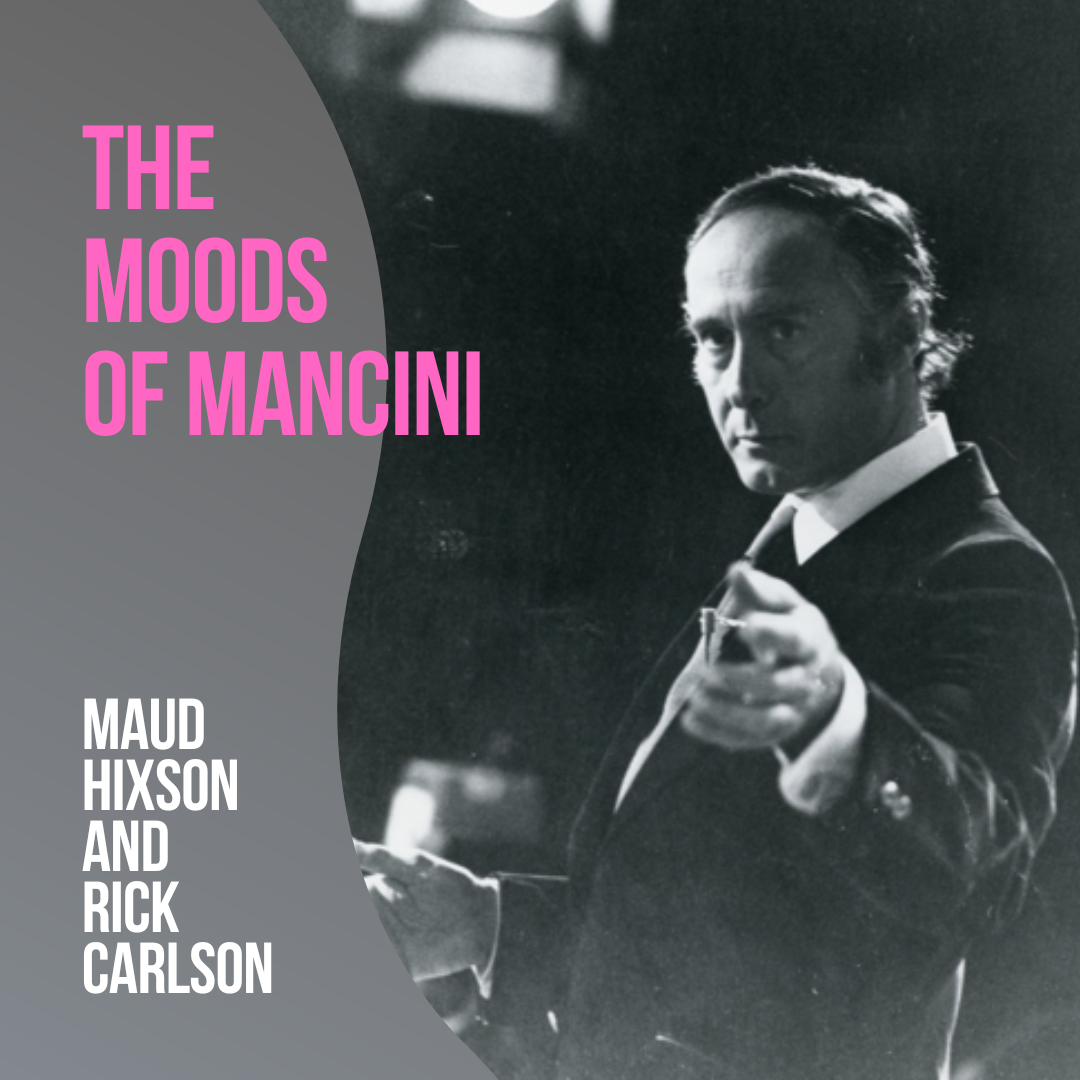 The Moods of Mancini
Celebrating the music of four-time Oscar winning film composer Henry Mancini, from the Pink Panther to Victor/Victoria, as well as television classics like Peter Gunn and Mr. Lucky. Featuring cinematic, romantic and playful songwriting from Moon River to The Days of Wine And Roses to Two For The Road.
Moon River and Mercer
Along the way, Johnny Mercer wrote 1,500 songs, often collaborating with the likes of Hoagy Carmichael, Harold Arlen, and Henry Mancini, as well as writing for more than 100 motion pictures and winning four "best song" Academy Awards. He also co-founded Capitol Records, and was a radio personality and vocalist.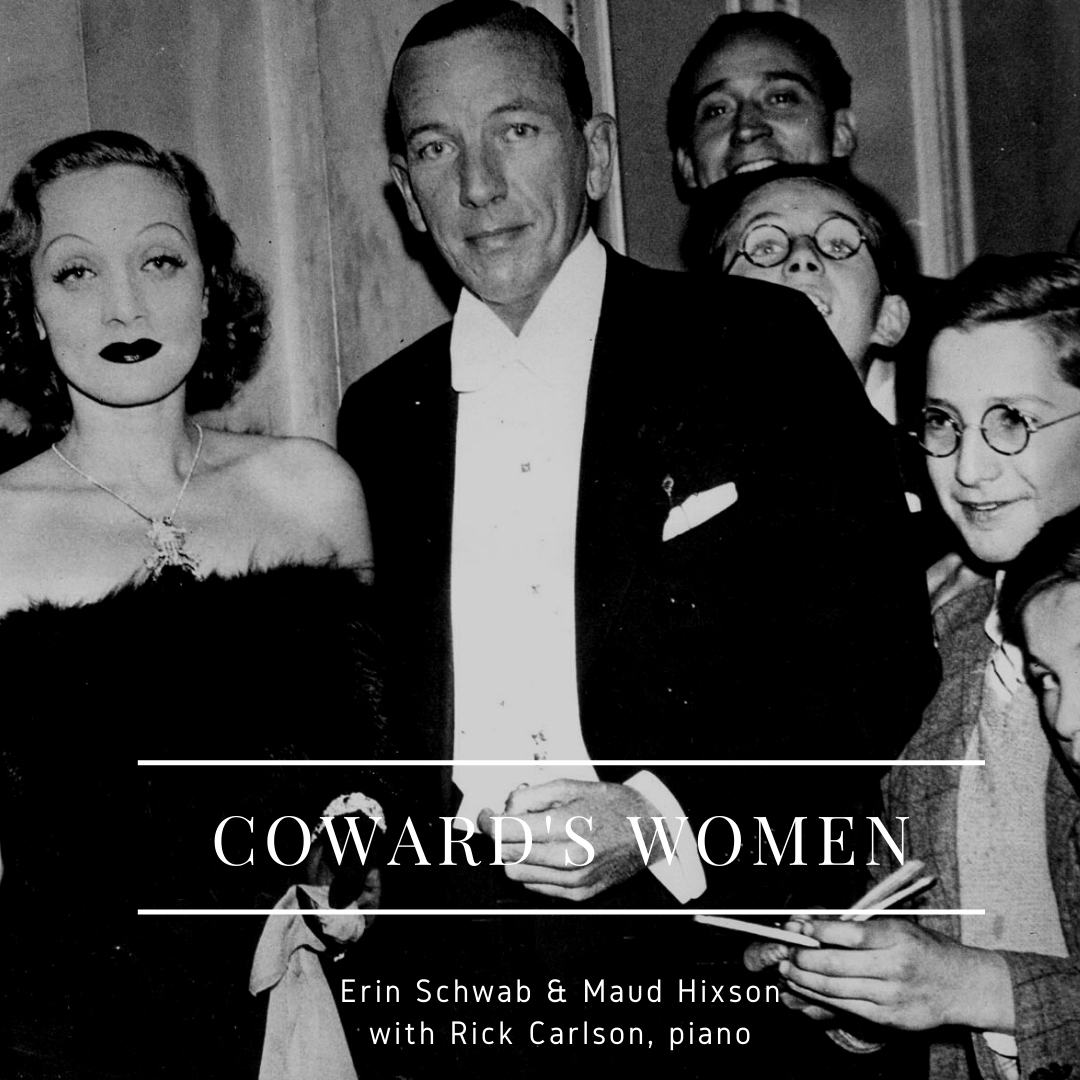 Coward's Women
Erin Schwab and Maud Hixson present the words and music of "The Master" Noel Coward, and illuminates the influence of the important women in his life (from Gertrude Lawrence to Marlene Dietrich).
Created by Michael Todaro, this show debuted at the Guthrie Theater in Minneapolis.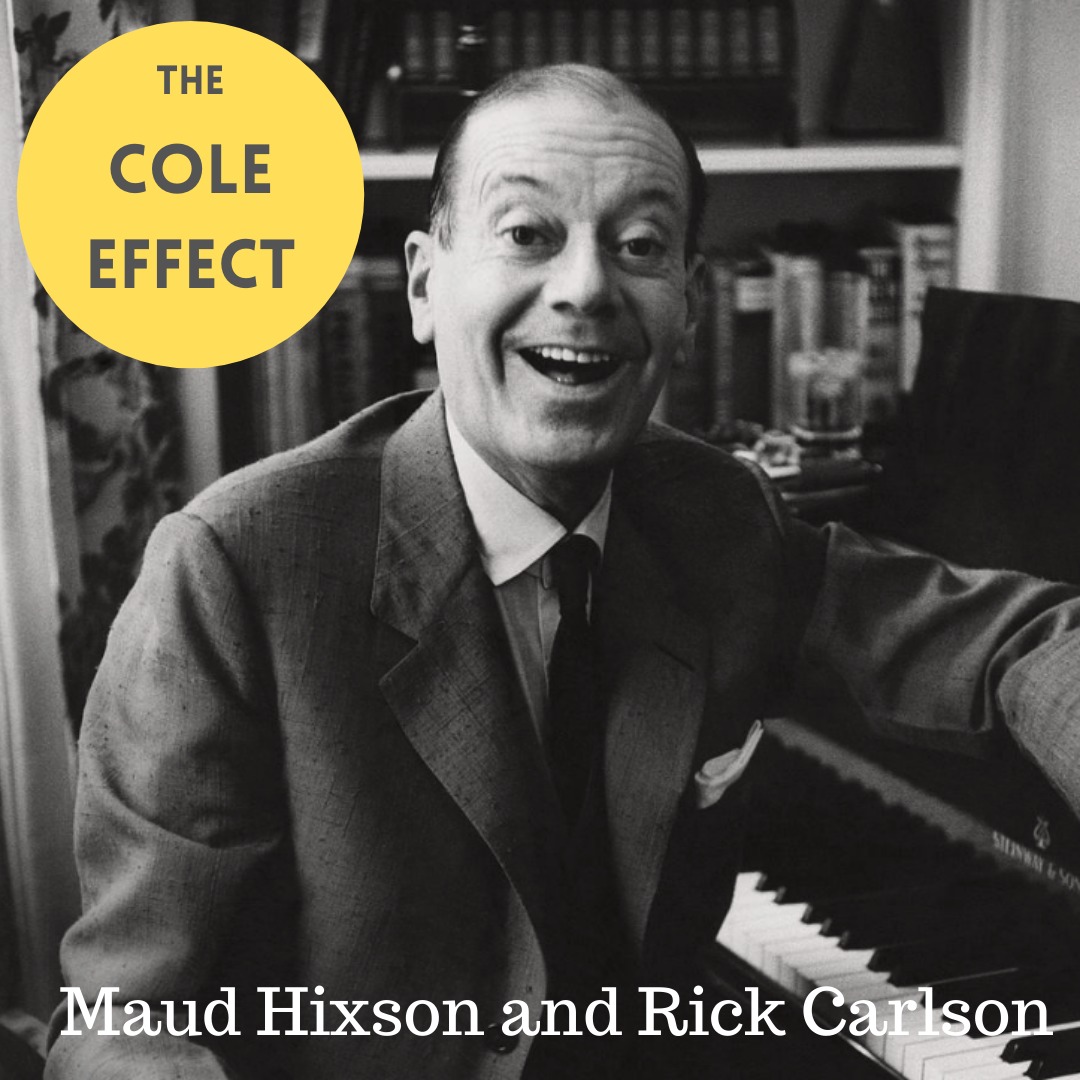 The Cole Effect
Cole Porter came from a wealthy Indiana family and defied their wishes to become one of the leading songwriters on Broadway in the 1920s and '30s. Even after a serious horse riding accident left him disabled and in lifelong pain, he continued to produce songs of such distinction that "a Cole Porter song" almost became a genre of its own.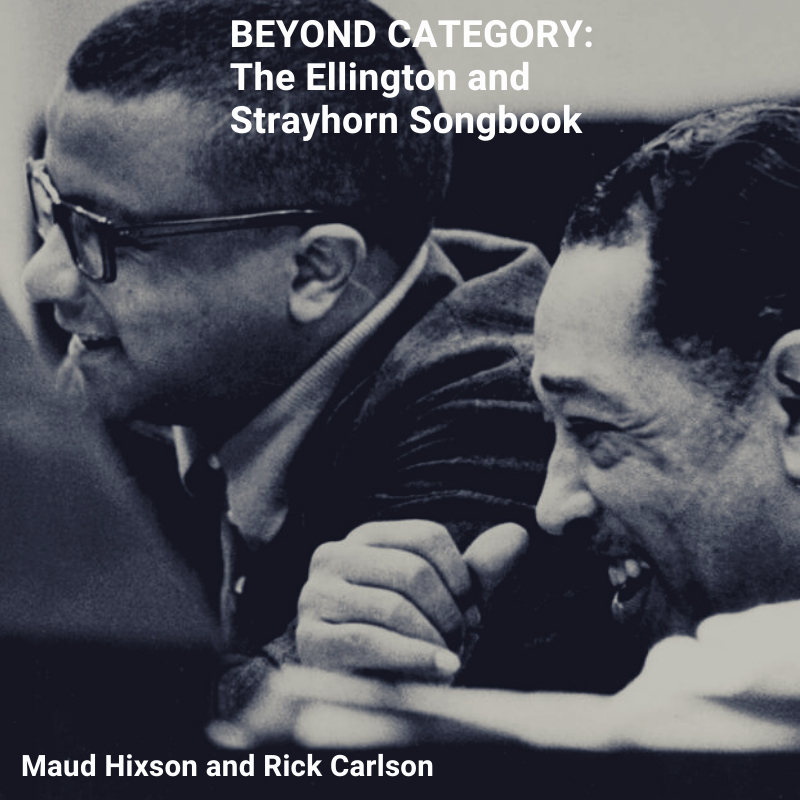 Beyond Category:
The Ellington and Strayhorn Songbook
Duke Ellington and Billy Strayhorn were individually two of the most creative songwriters of the 20th century. However, their unique partnership tells us much about their personal and professional paths as they recognized in each other the quality that Ellington liked to call "beyond category."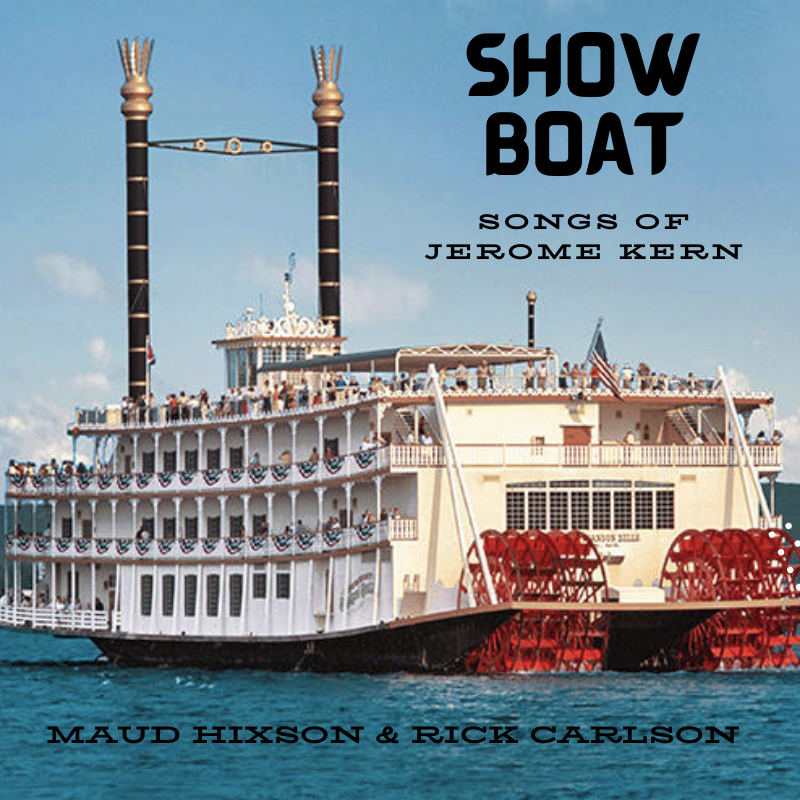 Show Boat:
Songs of Jerome Kern
An early pioneer of the Broadway musical, including the ground-breaking Show Boat, then a champion of more contemporary lyricists like the brilliant Dorothy Fields, his work in stage and screen is the backbone of the Great American Songbook.
I've Got Plenty
To Be Thankful For:
Celebrating Irving Berlin
One of most prolific and long-lived composers of what turned out to be many of the most beloved anthems of the 20th century, this rags-to-riches story of an American immigrant's success is accompanied by songs that are still alive in our collective memories.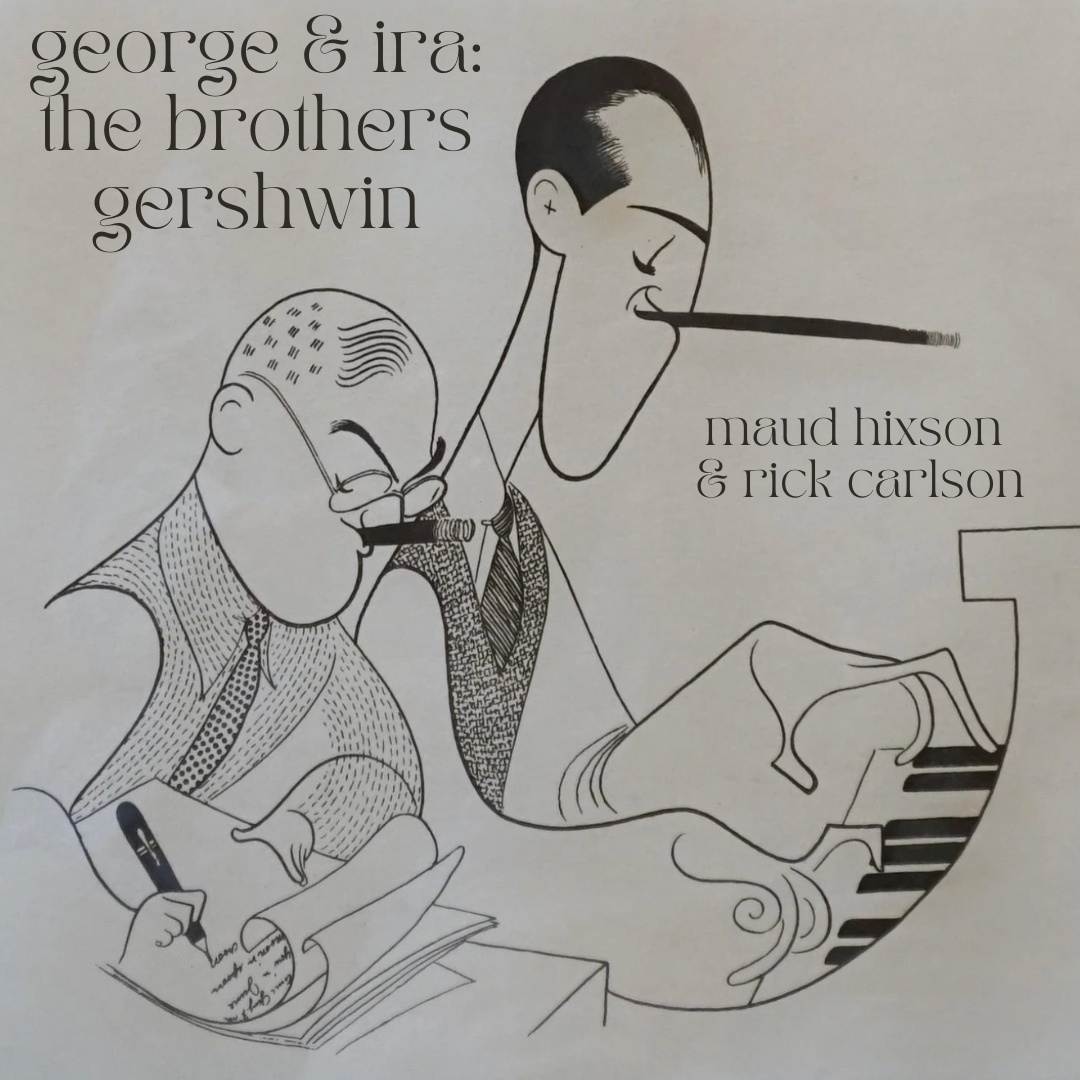 George and Ira:
The Brothers Gershwin
Illuminating the music and lyrics of both Gershwins of the Great American Songbook, who also happened to be brothers. Hear hits from Broadway shows and films from Hollywood's Golden Age, songs made famous by the likes of Fred Astaire, Ethel Merman, Judy Garland. Also included are Ira's later classics in collaboration with Harold Arlen, Kurt Weill, Jerome Kern and Harry Warren.